Our History
The Farley Center for Entrepreneurship and Innovation was endowed in 2008 to promote entrepreneurship and innovation across Northwestern University. The gift was made by the James N. and Nancy J. Farley Foundation on behalf of Northwestern Engineering alumnus James Farley (EE '50) and his wife Nancy.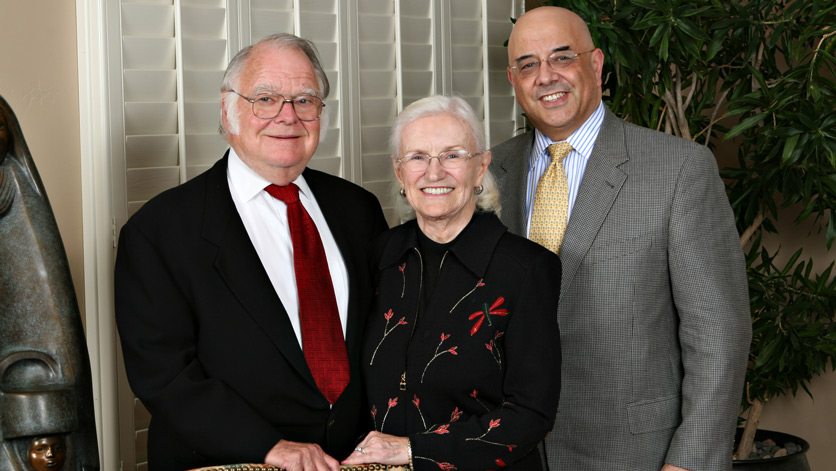 In its early years, the center offered foundational classes in entrepreneurship and launched the first iteration of NUvention, a series of innovative, interdisciplinary classes that would become a signature feature of Farley's academic programs. Over the next decade, the center continued to grow, eventually offering a certificate in entrepreneurship and a broader range of classes.
In 2018, the center launched an entrepreneurship minor, replacing the certificate program. Class offerings expanded to include new areas like branding, leadership, and social impact, and the NUvention series grew to cover a range of industries: medical, energy, arts and entertainment, media, analytics and artificial intelligence, and transportation.
By 2022, the center had moved to a large, multi-room space in the Ford building, and had grown into a robust community serving more than 1,000 undergraduate and graduate students annually; offering more than 30 courses per year; and providing myriad resources for students, faculty and alumni, such as Entrepreneurs in Residence.
Our Namesake 
Jim Farley spent much of his retirement using philanthropy to better the lives of students at Northwestern University's McCormick School of Engineering, where he studied electrical engineering on a scholarship. 
Back to top