Morgan Lewis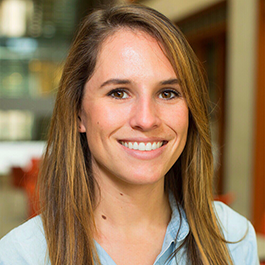 Quick Facts
Instagram: @_morgan_lewis
Current Industry: Entrepreneurial Hustle
Favorite Farley Course: Storytelling for Business
Degree:
MS in Engineering Design Innovation - Northwestern University
BS in Bioengineering - Rice University
Biography
As a design thinker, I make things that matter. As a musician, I say things that matter. The Engineering Design Innovation masters program and the Farley Center for Entrepreneurship helped me combine the two into Auxilia - an all new type of guitar stand that lives on the guitar itself, supporting the musician no matter where their songs might take them.
As a woman in STEM and country music, what's your advice to other women pursuing male dominated fields?
Don't be scared to stand a little higher and speak a little louder, make yourself heard. The biggest resource at Northwestern is the person next to you, build a network and use the network, helps others and they'll help you, no one ever did anything great alone.
What is design thinking?
Design thinking, a user-centered problem solving approach, allows us to gain empathy and truly understand the users and their tensions. We cannot only ensure that we are solving the right problems, but that they are being solved in the right way. Because we understand the users, we know how to talk to them, we know how to make the story of a product fit within the story of their lives. As design thinkers, we can create value, disrupt, affect change, and add delight to the lives of the users.
Back to top