Advisory Board

Alinur is the CEO and co-founder of City Health Tech, an early stage company that was promoting diligent handwashing pre-pandemic. He is also a project consultant for the Chicago Principals and Administrators Association. Alinur has a minor in entrepreneurship from the Farley Center and is the recipient of the Farley Family scholarship. He also has a BS from Northwestern University.
Arora is a founder and CEO of TruAccolades, Reputada, Lisle Technology Partners, and Athena Security. He is on the Boards of School of Applied Technology of Illinois Institute of Technology, as well as a founding charter member, board member, and current president of TiE Midwest. He also is a CEO mentor at the Junto Institute for Entrepreneurial Leadership. Arora has a PhD from Northwestern University.

Desky is a longtime mentor at The Garage and served at the marketing helm of local marketplace company Groupon during its early success. He has led early-stage marketing at a range of other technology-enabled startups, including Tempus, a leader in artificial intelligence and precision medicine, and InnerWorkings, a global provider of print and digital marketing solutions. Desky has a BS and MS from Northwestern University.
Jim Farley, Jr.
Jim Farley, Jr. is a board member of the Farley Family Charitable Foundation.

Hass is an investment analyst at M3 Capital Partners. She also has experience in product strategy at Avant, logistics planning for the Energy Thought Summit as part of Zpryme, and sales development at TempoIQ. In 2013, Hass co-founded MeterGenius, an energy efficiency software business that "puts smart meters to work in a way that saves money for both consumers and electricity suppliers." Hass has a BA from Northwestern University.
Sarah Farley Huskey
Sarah Farley Huskey is a board member of the Farley Family Charitable Foundation. She has an MA from Northwestern University.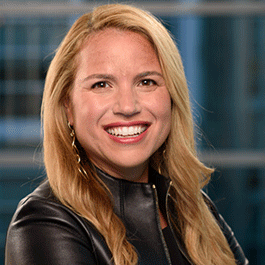 Christina Kosmowski
Kosmowski is CEO of LogicMonitor, a cloud-based infrastructure monitoring and observability platform provider. She holds board positions at Rapid7, Poema Global, and the McCormick School of Engineering at Northwestern University. She also serves as a strategic advisor for Retain.ai. Previously, she was CCO and VP at Slack and senior vice president at Salesforce. Kosmowski has a BSIE from Northwestern and an MBA from Stanford Graduate School of Business.

Lu is the managing director at Deutsche Bank DWS Asset Management Sustainable Investments Group. Lu is also chair of Zap and CEO of Springs Design. Previously, she served as the managing partner and founder at Cathaya Funds. Lu founded ViDeOnline in February 2004 and served as its chief executive officer until 2008. She has over 25 years of international industry experience in telecommunications. Lu has a PhD from Northwestern University.

Maxwell is a managing general partner at MK Capital. He is also board director at Passport, GameFly, Unitas Global, ADAR IT, Eved, and ZEFR. Maxwell has been a partner in six other fully invested funds, representing over $300 million in committed capital. Prior to founding MK Capital, he co-founded First Analysis' venture capital practice in 1985. Maxwell has a BSIE and MBA from Northwestern University.

McDonnell is an investor in companies including SoFi, Affirm, and Robinhood. She is the managing partner and founder of Menlo Group, and is a strategic adviser for Songclip. Previously, she was the CEO, co-founder, and board chair of Limelife, which was later acquired by Total Beauty Media. She also is an investor and part of the investment committee for Yard Ventures and Purple Arch Ventures. McDonnell is the vice president of the Northwestern Alumni Association and serves on its board of directors. She has a BS from Northwestern University and an MBA from Harvard Business School.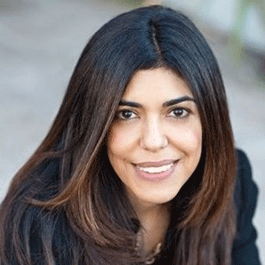 Sharmila Shahani-Mulligan
Shahani-Mulligan holds a board position at ConocoPhillips and serves as a strategic adviser, investor, and board member at startups and high-growth tech companies. She has held leadership positions at seven technology companies before she founded and was CEO of her own data analytics company, ClearStory Data. ClearStory was acquired by public company Alteryx, where she served as chief strategy officer. She has a BS, BA, and MBA from Northwestern University.

Padula is a serial entrepreneur who founded, among other ventures, Mirata Software, and Syclo, one of the leading providers of enterprise mobile solutions. He is a general partner at R7 and an adjunct lecturer at Northwestern University. He holds a BS from Northwestern.

Sachs is co-founder and senior adviser at Ares Management. He also serves as an investment committee member on all Ares Management funds, and is a partner in the Ares Strategy and Relationship Management Group. He was previously a principal of Onyx Partners, and before that worked at Taylor & Co. Sachs has a BS from Northwestern University.

Sales-Griffin is the managing director for Techstars Chicago, a worldwide network for entrepreneurs, is the faculty coach for University of Chicago's Booth School of Business, and was formerly an adjunct professor at Pritzker. He serves as a board member for the Chicago Coalition for the Homeless, iMentor, Fullstack Academy, MakeWork Council at the Art Institute of Chicago, Museum of Science and Industry, Chiaravalle Montessori, and more. He has a BS from Northwestern University.

Shaw volunteers as a consultant and adviser to numerous startups, as well as Farley classes. He has also volunteered at the Chicago Botanic Garden and the Field Museum. Previously, he spent nearly 30 years as the co-owner and vice president of Milex Products, a small medical device company. Shaw has a BSME and MM from Northwestern University.

Song was a founding employee and senior product manager of eBay and director of community development for the social networking company Friendster. She has launched several media companies focused on blogging, aggregated news, and video products. She is a former member of Northwestern's Board of Trustees, and was inducted into the Medill Hall of Achievement in 2019. Song has a BS from Northwestern University and a MA from Stanford University and teaches at Farley and Medill.

Stojka is the CEO of Agentis Energy, an energy technology company delivering wireless energy management systems for commercial and industrial applications. Stojka has also served as the CEO at Fast Heat, a designer and manufacturer of heating elements, sensors, and controls. Previously, he was the cofounder and board member of Sertifi, as well as CEO and co-founder of Commerx Corporation. Stojka has a BSIE from Northwestern University.

Warren is an adjunct professor in computer science at McCormick and is an adjunct lecturer at the Farley Center. He is also a venture capitalist and managing director, partner, and investor in Divergent Ventures, focusing on early-stage companies. Warren worked for Microsoft for over 20 years in a variety of product management, general management, and product development roles. He also has served on the boards of Ashesi University Foundation, Socedo, TempoIQ, ReadyPulse, and Pcubed. He has a BA from Northwestern University.

White is a professor of industrial engineering and management sciences at McCormick and professor of operations (by courtesy) at Kellogg. He was instrumental in launching the undergraduate entrepreneurship program at the Farley Center, teaching some of the very first Farley classes, and also helped launch the Northwestern Student Holdings, a group of student managed businesses. Prior to joining the University, he served as CEO and board chair of Bell & Howell Company. Earlier, White held executive positions with USG, Mead, and Hartmarx Corporations. White has a BSIE from Northwestern University and an MBA from Harvard Business School.
Back to top