Alumnus Morgan Lewis Launches Design Collaboration with Nike By You x Cultivator
Alumnus Morgan Lewis has designed a limited edition Nike sneaker that celebrates lesbians and country music.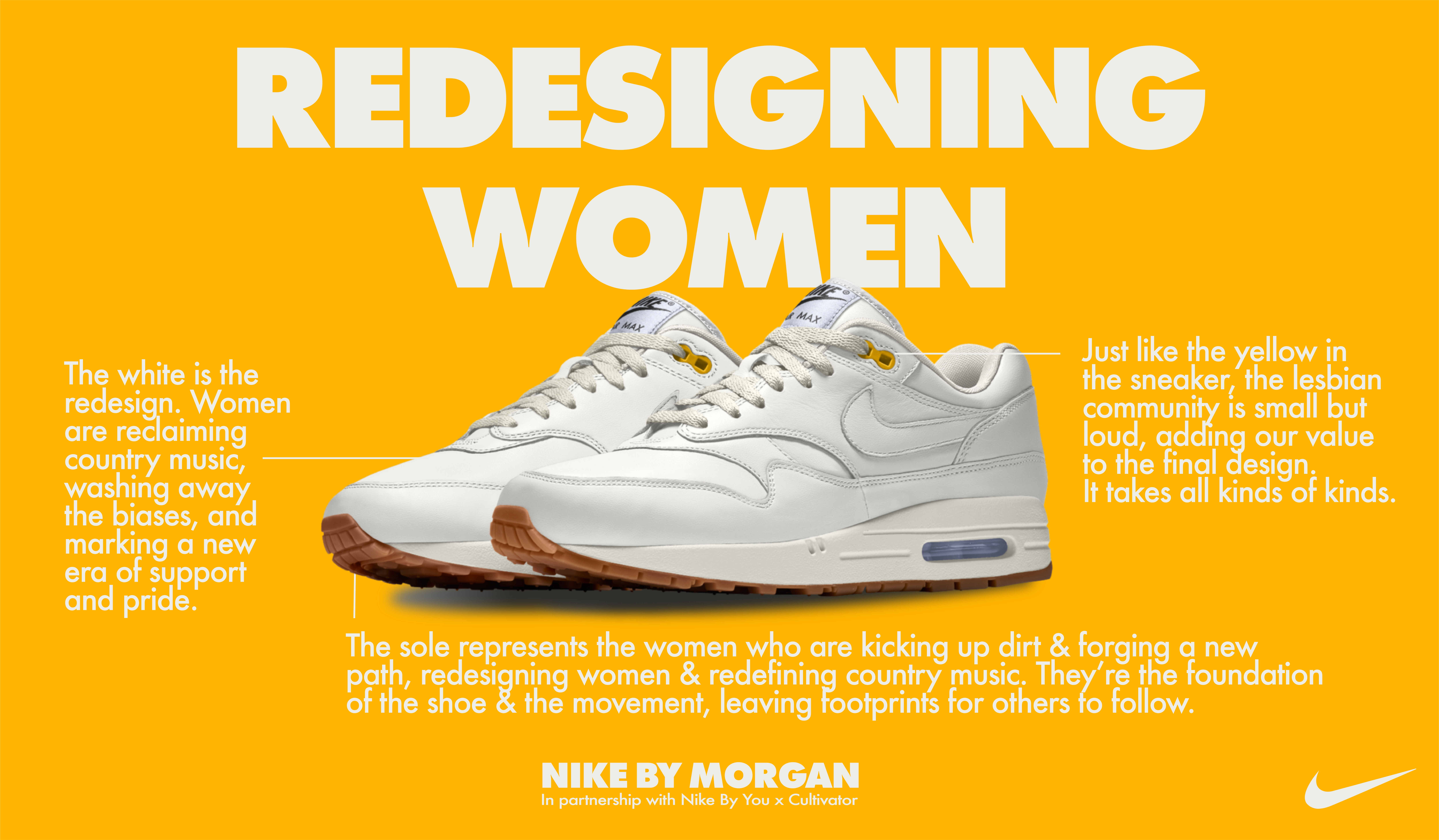 The Nike By You x Cultivator campaign is a platform that gives creative people a bold new way to tell their stories — on a pair of Nike sneakers. 37 guest designers with 37 unique stories design 37 custom sneakers. Out of thousands of applicants, Morgan Lewis was chosen to be a designer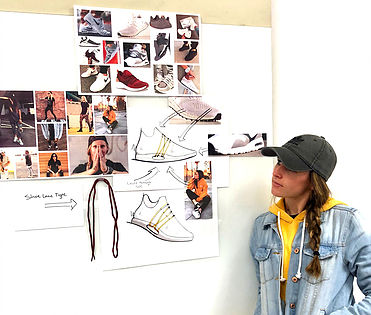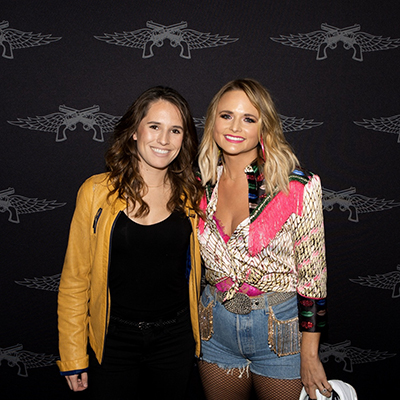 "My shoe, "Redesigning Women", is dedicated to the women of country music who are kicking up dirt and forging a new path, redesigning women, redefining country music, and even starting to give lesbians a voice within the genre.

Along with giving thanks, my goal is that these shoes help the LGBTQ community see past the polarizing wall of gender stereotypes that shades country music by shining light on amazing female country artists, and help connect the community to the songs they otherwise may never hear."
The limited edition shoes will be available here until November 10th.