Recent Farley Alumni Take Their Watch Startup to the Next Level by Beginning Production
Following a successful Kickstarter, Eli Wallace '18 and Michael White '18 will actively pursue venture capital funding in Chicago this summer for their digital watch company, Life Watch. Life Watch makes notification-free sports watches from recycled rubber and will begin production in the coming months, offering customers a holistic alternative to watches focusing on performance metrics.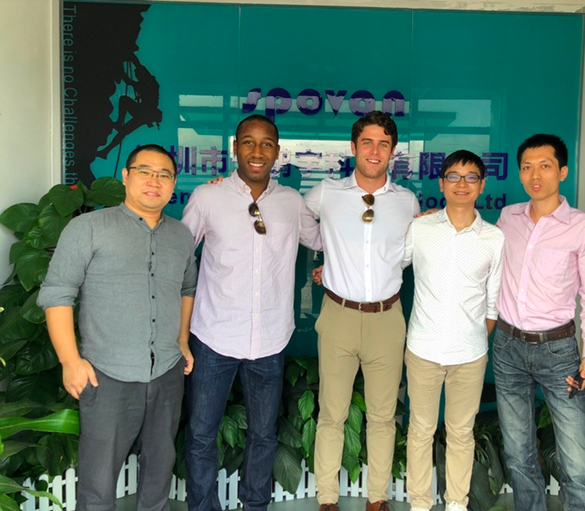 Eli and Michael credit the Northwestern entrepreneurship community and the Farley Center as a key component of their success, as they have continuously leveraged connections from Northwestern to propel their company forward. Both of these founders studied at the Farley Center, completing entrepreneurship certificates. This past April, Eli and Michael invited over a hundred connections from Northwestern to their company launch party at a Gold Coast art museum.
"The most helpful people in this process were older students who are three years older or so. I did a ton of lunch and learns at Northwestern and made an effort to maintain those connections," said Michael. Eli and Michael seek to give back to the Northwestern community and offer a similar level of guidance to current students, as demonstrated by their upcoming appearance September 27 at an event for the Business Institutions minor that both of these founders completed in addition to their Farley certificates.
In addition to working on Life Watch, Eli and Michael have been writing a coming of age story in the form of a screenplay about their friendship. Eli and Michael hope to combine this interest with the youthful, innovative brand of their company with a move to Los Angeles, California following the acquisition of venture capital funding. 
"I am excited about the journey of building this company and being free to do it with Michael, who is my best friend," said Eli.