Farley Interim Director Facilitates Discussion on the Future of Energy
In September 2019, over 30 participants gathered at the Chicago Connectory to discuss the global energy transition as part of The World Innovation Network Global (TWIN Global), an annual gathering of innovation and growth leaders from across sectors and geographies. Participants included visionaries from inside and outside of the energy sector, with representatives from industry leaders such as Edison International, Exelon, ConEdison, Dominion Energy, Intel, and Shell, as well as influential stakeholders from other sectors, premier academic institutions, think tanks, incubators and investors—all driving change in the energy sector. The session began with fast paced presentations and group discussion on the future of energy. After thought-provoking and inspirational keynotes and panels, session participants reconvened in the afternoon to discuss themes, insights, challenges, and a path forward.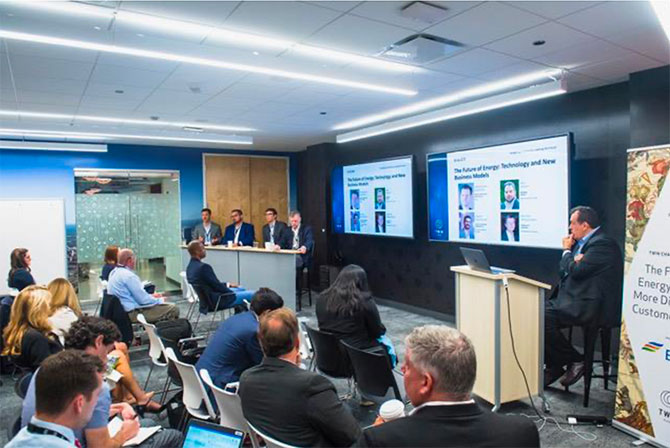 During the TWIN Global Challenge Session on The Future of Energy, Mark Werwath, the interim director of the Farley Center, acted as the facilitator. The session focuses on creating an enriching experience that will bring together a diverse set of perspectives to stimulate new insights on the future of energy as well as to develop recommendations to address some of the pressing challenges we face on the topic. The distinguished brains in the room worked together to identify the key challenges facing the future of energy and recommended ways to address those challenges as to better our society for the future.