Farley Center Welcomes New Entrepreneurs in Residence
Farley's entrepreneurs in residence are available to mentor entrepreneurial students from any Northwestern school.
The Farley Center for Entrepreneurship and Innovation welcomed two Entrepreneurs in Residence (EIR) this month. Serial entrepreneurs Genevieve Thiers and Joe Mullenbach are available to mentor entrepreneurial students from any Northwestern school.
"We're thrilled to have Genevieve and Joe in our ecosystem," said Hayes Ferguson, director of the Farley Center. "Each of them brings unique experience and perspectives that will be invaluable to the Center."
The EIRs offer office hours, maintain a regular presence at the Farley Center, and act as a resource, coach, and mentor to any Northwestern student, with priority given to Farley students.
Mullenbach (MS '13, PhD '16) is the founder and CEO of Ahh, which produces an instant cooling wet towel. Before starting Ahh, he spent almost five years as a senior mechanical engineer, product manager, and project manager at Chicago startup Tanvas — cofounded by professors Ed Colgate and Michael Peshkin — which aims to create "the next generation of multi-touch technology." Mullenbach was a graduate researcher at Northwestern's McCormick School of Engineering, where he received a PhD in mechanical engineering.
"I had an incredibly rich education because my PhD advisors weren't just great researchers, they were and still are great inventors, designers, and entrepreneurs," Mullenbach said. "I ask a lot of people for advice, and I always look for someone who is a little bit farther down the road that I'm going down. I've now traveled down the road of technology commercialization, product development, patenting, SBIR grants, company formation, hiring, and sales. To be invited back to campus as an entrepreneur in residence to help students down their road is an honor."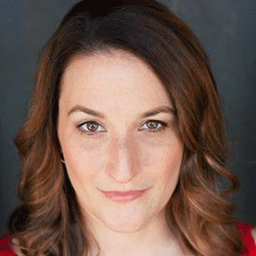 Thiers (MMus '04) is a serial entrepreneur who founded and operated Sittercity.com, an online marketplace for people wishing to hire in-home care, for nine years before selling it to childcare provider Bright Horizons in 2020. She currently is executive producer and tech trainer for RUN, a series about women in politics available on Amazon Prime. She has taught entrepreneurship classes at Northwestern University, where she received a master's in opera singing.
"I can lend my experience and skills to help students on anything related to starting B2B or B2C companies, cap tables and equity distribution, raising angel and VC funding, women in tech issues, founder issues in general, building teams, running for office, using tech to win in politics or start a political organization, storytelling, social media, influence at work, leadership skills, and more," Thiers said.