Farley Center Welcomes New Advisory Board Members
Northwestern graduates Christina Kosmowski and Sharmila Shahani-Mulligan join the Farley Center advisory board
The Farley Center for Entrepreneurship and Innovation welcomes two members to its advisory board: Christina Kosmowski (BS '98), CEO of LogicMonitor; and Sharmila Shahani-Mulligan (BS, BA '88, MBA '94), a technology entrepreneur, strategic adviser, and tech investor. The addition of Kozmowski and Mulligan brings to 19 the number of advisory board members. 
Composed of accomplished entrepreneurs, innovators, and investors from around the world, the Farley advisory board provides strategic guidance to the Center and its leadership. Kosmowski and Mulligan help expand the board's footprint in the Bay Area, where Farley plans to launch a winter quarter program in 2023.
"I am thrilled to welcome these extraordinary women to the board," said Farley Center director Hayes Ferguson. "As leaders deeply immersed in Silicon Valley's tech ecosystem, Christina and Sharmila bring expertise and connections that will further strengthen our already dynamic group of advisers."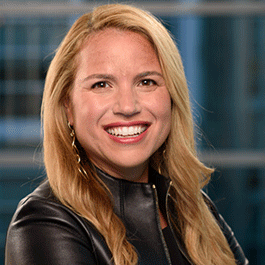 Kosmowski has a track record of successfully growing software-as-a-service (SaaS) companies. Over the span of 15 years at Salesforce, she helped it grow from $20 million to almost $10 billion in revenue. As CCO and vice president at Slack, she saw the company scale from $90 million to approximately $1 billion in revenue. 
Kosmowski is now CEO at LogicMonitor, a cloud-based infrastructure monitoring and observability platform provider. She is also an active board member, with positions at Rapid7, Poema Global, and the McCormick Advisory Council at Northwestern Engineering.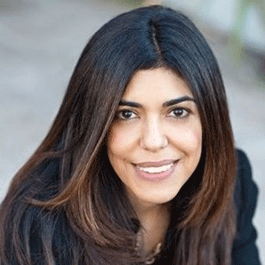 Mulligan brings extensive expertise as a founder, strategic adviser, investor, and board member at companies ranging from startups to high-growth technology companies as well as service on the board of Fortune 500 companies. She has held leadership positions at seven technology companies before she founded and was CEO of her own data analytics company, ClearStory Data. ClearStory was acquired by public company Alteryx, where she served as chief strategy officer.
Earlier in her career, Mulligan held executive-level roles at HP Inc., Opsware Inc., Netscape Communications, Microsoft, and AOL. 
"I'm delighted to join the Farley Center advisory board and help shape the future of Northwestern's entrepreneurship programs with the intent of bringing students and faculty closer to Silicon Valley innovation and opportunities," Mulligan said.