Course Spotlight — NUvention: AI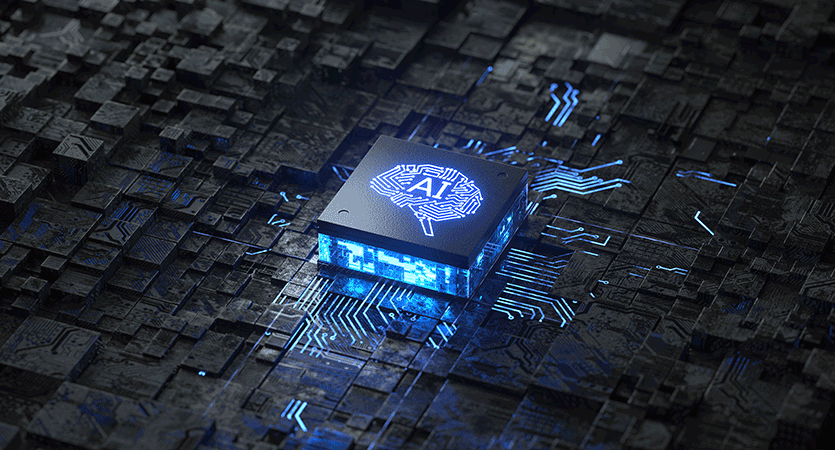 In an age when homes and hospitals, airplanes and factories, cities and cars generate millions of data points every day, artificial intelligence (AI) has emerged as a powerful, disruptive force to drive economies, businesses, and lives around the globe.
In manufacturing, AI is mitigating unplanned downtime and identifying parameters to improve operational efficiency. In retail, enterprises adopt AI to identify patterns in consumer behavior and deliver product recommendations. Prominent logistics players continue leaning into self-driving vehicles, autonomous delivery drones, and robots to sort and package products in warehouses.
From entertainment and agriculture to healthcare and risk management, AI continues to be engrained in business operations as a tool to forecast, adapt, and boost productivity as well as performance.
NUvention: AI (ENTREP 475) places AI at the center, exploring the intersection between entrepreneurship, data, the Internet of Things (IoT), and AI to help students create commercial technology startups. Previous course ventures founded in NUvention: AI have covered the healthcare, financial, food, and retail industries with some students advancing in business plan competitions en route to incorporating as a business.
"AI is one of the hottest industries right now with immense energy around how it can be leveraged to solve problems and unlock new capabilities. It represents a new frontier in problem solving, one that puts solutions at people's fingertips with intellectual property that is not so easily replicated."
— David Zaretsky, instructor, NUvention: AI
---
THE COURSE
Northwestern University students from engineering, communications, business, the liberal arts, and more fill the seats in NUvention: AI.
Leveraging serial entrepreneur Bill Aulet's Disciplined Entrepreneurship framework, which begins with understanding potential customers and product viability before progressing into sales, marketing, and scaling, students build smart IoT devices and cloud infrastructure, process real-time data, and produce analytics applications.
Each week pairs discussion of a key business topic — customer persona development, product life cycles, and pitching investors, among others — with a "tech talk" around vital issues such as AI ethics, data security, and Software as a Service (SaaS) AI analytics.
Various "labs," meanwhile, introduce important areas in AI to spur students' production-ready AI applications. By exploring machine learning, computer vision, and natural language processing, students gain a richer, real-world understanding of different aspects of AI and the specific tools most useful for their business.
Throughout the course, faculty mentors and advisory board members also offer time-tested guidance, helping students build a compelling business case for their AI-driven technology that is economically sustainable, customer centric, responsible, and investable.
"The NUvention: AI Analytics course has been imperative to the success of our startup. During the course, we were able to recruit a full team of both tech and business talent, validate our market concept with real-world customers, and work under the guidance of experienced entrepreneurs and investors. The weekly lectures helped fill knowledge gaps and brought us up to speed on the latest innovations in AI and machine learning, startup legal considerations, the art of pitching, cybersecurity, and financial modeling."
— Tom Riley (MBA '23), co-founder of MyCareGiver, a VentureCat semifinalist, alongside Paul Heyse (MMM '23) and Abhinav Mahata (MEM '22)
---
THE INSTRUCTOR
Zaretsky has leveraged his undergraduate, master's, and PhD degrees in electrical and computer engineering from Northwestern to having a founding role in multiple tech companies. In 2013, he launched Snips, a social media management and monetization platform that works with influencers, brands, and media companies to develop performance-driven branded campaigns. Zaretsky is an associate professor and assistant chair in Northwestern's Department of Electrical and Computer Engineering.
SAMPLE GUEST SPEAKERS
The vice president of data and analytics strategy and Highmark Health, a Pittsburgh-based health and wellness organization, Daniel (MA '11) is a healthcare and analytics leader with experience across various branches of the healthcare industry, including data integration, healthcare research, consumer health, and health equity.
The CEO of A.J. Rhem & Associates, a Chicago-based consulting firm, Rhem is a recognized thought leader in AI, big data, information architecture, and knowledge management technologies. He works with Fortune 500 corporations, advises investment firms on technology innovations, and is a founding editorial board member of AI and Ethics, a journal promoting informed discussion of AI-related ethical, regulatory, and policy issues.
Schroeder leads deal source, execution, and management for Chicago-based Allstate Strategic Ventures (ASV), the corporate venture capital arm of Allstate Insurance Company. ASV invests in disruptive, early-stage technologies in areas such as financial technology, digital health, IoT, the gig economy, and cybersecurity.
Yusupova is the CTO at Webgrrls International, the first and largest networking organization of women in or interested in the internet and technology, a startup tech adviser, founder of TechSpeak.co, an online learning program aimed at teaching entrepreneurs how to manage development teams and projects like a CTO, a speaker for a variety of organizations, and has been featured in Inc. Magazine, NBC Today Show, Fast Company, and more.