Farley + Journalism
Farley coursework enhances journalism studies for students interested in roles beyond traditional media.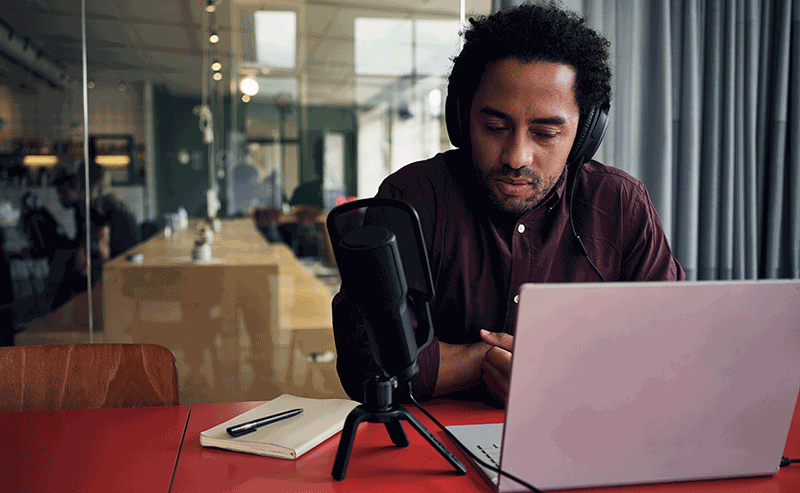 The journalism field is undergoing a massive transformation. Contemporary journalists are challenged to not only be compelling storytellers, but also collaborative problem-solvers who think beyond the bylines and bring an entrepreneurial bent to their professional lives. 
As the internet has become ubiquitous over the last quarter century, traditional news organizations have been forced to develop, test, and execute different economic models to drive sustainable operations. 
An increasingly complex, ever-evolving digital information ecosystem requires today's journalists to act with speed, purpose, and inventiveness to engage audiences. 
At the same time, disruptive market forces – video, social media, and podcasts among them – continue unlocking new opportunities for journalists beyond roles in traditional media.  
With the tools of production democratized and new media constantly emerging, some journalists are eschewing roles with legacy media outlets and pursuing work with startups or launching their own ventures. Others are turning to opportunities with brands and organizations that have embraced journalists' interviewing, investigating, analyzing, and storytelling skills to expand outreach and fuel awareness. 
It is a transformational time for journalists and the pace of change is only quickening. Whether you aspire to work in a traditional news organization or are considering alternative opportunities in content creation, Farley coursework promises to enhance your journalism studies at Northwestern.  


How Farley Propels Journalists  
In Farley courses, journalism students develop important skills to power their professional pursuits, such as learning how to: 
Recognize audience needs to produce relevant, accessible, and captivating content 

 

Gain exposure to diverse thinking and new technological tools to expand your knowledge base and be prepared to share information in rich and interesting ways

 
Appreciate the role innovation plays in delivering content and building sustainable business operations

 

Develop collaboration and leadership skills to function in a multimedia world in which creatives from various backgrounds are frequently tasked to work together

 

Strengthen the brand of your organization or yourself

 

Learn how to read the market and assess the potential of new opportunities 

 

Embrace the constraints of entrepreneurship to find creative solutions and overcome challenging problems

 

Build a set of tools to make any passion or interest a sustainable source of income, if not a livelihood


 
Farley Courses for the Journalist 
NUvention: Media (ENTREP 473) immerses students in the process of launching a new venture in the media industry — from ideation to customer discovery to refining a pitch. In addition, students can explore the following: 
Farley and Beyond 
Medill Knight Lab  
A community of designers, developers, students, and educators, the Medill Knight Lab fuses design thinking and experimentation with tech and media to push journalism into energizing new spaces.  
Knight Lab Studio 
In Knight Lab Studio, a quarter-long, interdisciplinary lab course, students work at the intersection of storytelling, design, and technology to collaborate on cutting-edge media projects.  
Medill Media Innovation and Content Strategy Specialization 
This one-year master's level program dives deep into media innovation, strengthening students' storytelling abilities while they build publications and content strategies that satisfy the needs of contemporary audiences. 


Alumni Spotlight 

Mark Stenberg (MSJ '20) 
Senior Media Reporter at Adweek 
The Farley Advantage: "My experience at Farley helped me realize how valuable the practice of human-centric design is to the world of news media and publishing. Journalists have long known that their job is to serve their readership, but Farley extended that thesis even further: the very products and business models that support that journalism must also center the reader and their needs." 


Student Spotlight 

Dan Hu (BS '23)
Northwestern student, president of EPIC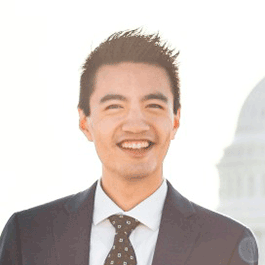 On pace to earn a BS in journalism with a minor in entrepreneurship in 2023, Hu is the outgoing co-president of EPIC, Northwestern's entrepreneurship student group, as well as a former resident at The Garage, Northwestern's co-curricular space and community for student startups, where he supported marketing and branding efforts for Bikeshare. A former podcast reporter for The Daily Northwestern, Hu is now executive director of the nonprofit publication The Yappie, which reports on Asian American and Pacific Islander political news. 
The Farley Experience: "Through Farley, I've met so many amazing people and learned so many key concepts that have shaped my path and who I am today. Entrepreneurship has taught me how to grow from failure and leverage my network while showing me how I can work on projects I am passionate about, all of which will be invaluable to me as a transition into the professional world."